Service and capabilities as vast as the great Northwest



Wherever you do business in the Pacific Northwest, we've got you covered—with professional, accurate, and affordable full-service payroll processing and timekeeping services.
Our clients represent industries as diverse as the Northwest climate, landscape, and culture, but they have one important factor in common—they're served by a payroll company that's close, that's consistent, and that cares.
---
Experience the NorthWest Payroll difference


Personalized service
We provide the latest in payroll and timekeeping software, delivered by people right here in the Northwest who take the time to know you and understand your needs.
Have a question, comment, or concern? Just pick up the phone and call us. You'll be greeted by a live person, ready to help you.
---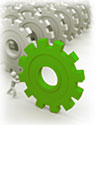 Premier value
When you partner with NorthWest Payroll Solutions, you'll enjoy the flexibility of picking and choosing only the payroll and timekeeping services you need.
You'll greatly appreciate our "a la carte" pricing, especially if you're currently with a payroll provider that requires bundled pricing. We don't think it's fair to pay for services that you don't use.
By paying only for those services you need, your payroll costs will become even more affordable.
---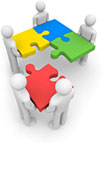 Professional experience
We've been serving clients in the Pacific Northwest since 1995. Our skilled and knowledgeable staff—backed by decades of combined experience—will work with you to determine the most efficient payroll and timekeeping solutions for your business.
We're especially helpful in assisting you with challenging payroll situations. Just give us a call at 888-846-3729, and you'll be delightfully surprised by all we can do.